How important is to prepare detailed product schedules? What are the advantages of a Product Review?
In the E-Commerce era it is increasingly important to create a complete and detailed user-friendly online sales platform.
The goal of every salesman is to sell and increase monetary incomes, but it is also important focusing on the User Experience.
Through an E-Commerce, small and large companies can aim to increase turnover and retain customers.
Objectives that can be achieved with quality work and impeccable customer service, aimed at offering a pleasant shopping experience.
There are many commercial and marketing strategies that allow sellers to retain customers and create added value.
If you are a small-medium business, your business will probably be linked to a specific area, if you are a large company or a multinational you will certainly have a wider range of action.
Thanks to Internet you can expand your catchment area, get yourself known abroad and win new market shares.
The case in which new interesting business opportunities arise is not rare.
E-Commerce is a channel that should not be underestimated, especially today, where competitiveness between companies is also measured in clicks.
How to convert leads into real customers? How to increase sales? We discover in this guide how to create detailed, clear and precise product reviews.
E-Commerce: planning commercial actions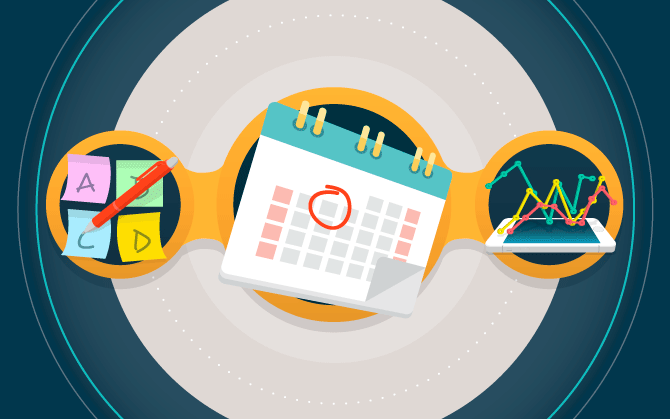 To communicate a promotional offer or to enhance its products online it is important to structure the product schedules in a detailed, clear and transparent way.
An integrated communication (E-Commerce and Social) allows:
achieve the best results,
to offer a customer-oriented quality service,
to focus on the client,
to communicate with the customer,
to implement an effective strategy,
to generate a return of image.
It is undeniable the online shopping experience is different from that in a physical store, so every user needs more information and quality customer support.
Unlike physical stores where customers can touch and view products sold live, E-Commerce allows you to complete the order remotely and not view the product live.
For this reason, the product schedules must be detailed and full of descriptive information.
Even better if the products are reviewed by users who have tried the product, have touched it with hand, worn it and want to share their opinion with other users.
E-Commerce: how to write an product schedule?
For digital entrepreneurs who decide to start an E-Commerce it is essential to draw up detailed product schedules.
The main objective is to inform users and avoid unpleasant surprises.
For example, you could order a piece of clothing and receive a product at home that disregards the desired expectations: a different textile from the one described, a different length, a large or small fit, neglected details and non-transparent descriptions.
In short, an E-Commerce that really works requires the utmost care in the preparation of product schedules.
The writing of accurate and effective E-Commerce product forms constitutes a specific part of content marketing, which satisfies the particular needs of web marketing.
The creation of functional E-Commerce must include applications for agile and easy interaction procedures, beautiful graphics and quality content.
This is especially true for the preparation of product schedules, which fill most of the site's pages.
In line with the best practices of strategic copywriting, the content of the product sheets must be pleasant to read, precise and interesting
Furthermore, it must be optimized for search engines after a timely SEO study.
E-Commerce: how to find products from Google?
To be found by online customers, it is important to create detailed product schedules and reviews.
You need to think about the primary and secondary keywords, or those words that could be typed on Google or another search engine.
The keywords sent contain the brand of the product sold.
Moreover, the keywords involved also concern the precise characteristics of the product, if the brand is not known.
E-Commerce Product Review: advantages
As mentioned, to be found by users on Google it is necessary to draft product schedules structured around some keywords.
Furthermore, they must be exhaustive, rich in details and clear.
A quality description will allow better placement of the card in search engines.
A good product description and review should:
resume the tone and character of the product brand,
translate technical features from an excessively technical language to understandable language,
list the conditions of sale and the guarantees offered.
To avoid penalties, each product card must be absolutely unique, original and of quality.
Google penalizes duplicate content.
Product schedules can offer extraordinary possibilities to create quality content, interesting and useful, capable of generating organic traffic on E-Commerce.
The more traffic on the site, the more likely it is to convert leads into real contacts, with customers.
The consequence is easily intuitive: increase sales, increase turnover and retain customers.
E-Commerce: every user hunts for Product Reviews
Product feedback and reviews are key to driving purchasing decisions on the web.
Several research and statistics have confirmed that most users make an order taking into account comments left by other customers.
Here is an example of a product review:
"I bought these to do my 10k steps daily challenge as my feet were killing me. Coupled with some nice cushioned Nike running socks these just felt great. So comfy to run and walk on, breathable, lightweight and they have been through the washing machine a number of times. I also now use them in my spin classes. For most people with normal gym or running routine these are perfect. I love them".
Do you want to receive information about this plugin? Well, then contact us and find out what we can do for you.
We are waiting for you, see you soon!