Saying goodbye to unwanted gifts is possible thanks to the implementation of WooCommerce Wishlist Plugin.
In the age of digital marketing and E-Commerce, users prefer to create a Wishlist or want list that allow you to save the list of desired products in the virtual cart, which will be purchased later.
Wishlist is the equivalent of shopping lists pinnedon post-it notes that we take with us to the supermarket.
Clothing, footwear, books, notebooks, accessories, make-up, household items etc. etc. there are many products, but also the services that can be purchased after creating a wishlist.
In addition, installing WooCommerce WishlistPlugin allows sellers to monitor preferences and better meet customer needs.
There fore, installing Wishlist Plugin allows customers to compare prices, constantly update the wishlist, share it on social media and avoidgiving nasty surprises to friends.
For the pre-Christmas period or before Black Friday, it is increasingly important to prepare in advance.
Creating Wishlist allows you to save time and monitor the price and compare it with otherdesired items.
We discover in this guide what are the advantages deriving from the installation of WooCommerce Wishlist Plugin both for the seller and for the users of E-Commerce.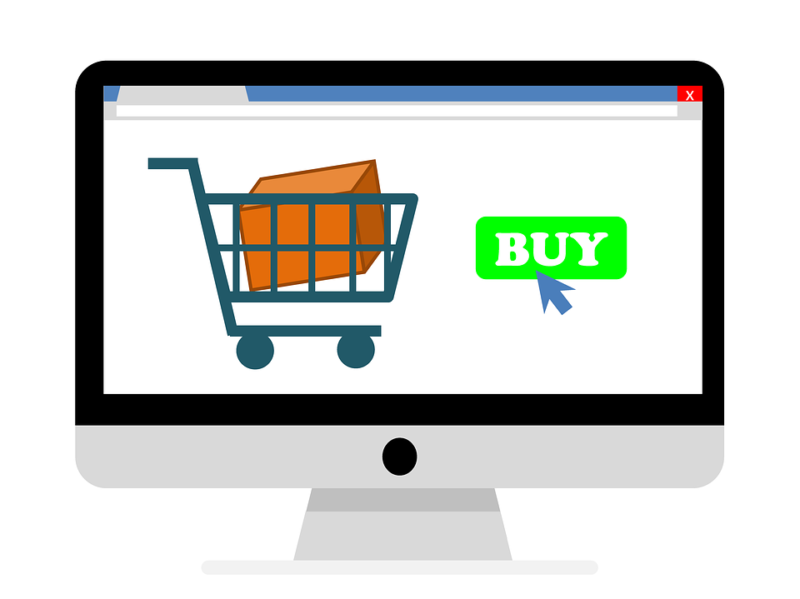 Wishlist

:

what

is

it

for?
Anyone involved in online commerce knows that buyers are increasingly using them. Let's talk about the wishlist, which is the wishlist on most online sales platforms.
The function of this tool is to create a sort of reminder about an interesting product, which will be purchased later.
Inserting it in the wishlist means "monitor it" and return to the same e-commerce site. A great advantage for every seller who wants to retain with the user.
The wish list is a function reserved only to registered users of E-Commerce and, to add products, it is necessary to have an account and have logged in.
The user can customize it by entering information as an email address, but also by renaming it depending on the occasion or utility for which he is creating and consulting.
The social aspect is not lacking: you can choose to share the wishlist on the social networks to compare yourself with the contacts of Facebook, Twitter, etc. or make your tastes known.
Thanks to sharing on social media, every seller has the ability to increase brand visibility and any new conversions.
Wishlist

:

what

are the

advantages

deriving

from the

implementation

?
The Wishlist allows users to improve the shopping experience and return to visit E-commerce.
Creating a list for each user means having a precise reminder of what you want or what you need to buy or give away.
We think of important events (weddings, birthdays, graduations, anniversaries, births, etc.): creating a wishlist saves time in navigation and avoids bad surprises.
Each seller can inform the buyer of a flash sale or even invite him to save an unavailable product, and then update it when it is on sale again.
Therefore, a wishlist represents an indispensable tool for sellers and digital marketers that offert data on the purchasing behavior of individual users.
Thanks to the creation of a want list, each seller can monitor which products are purchase dimmediately and which are set aside to be purchased later.
The wish list also provides interesting information on email marketing campaigns, showing any reactions to flash sales, coupons or free shipping offers.
Implementing WooCommerce Wishlist Plugin allows each vendor to know their target audience.
Customer can be retained and notifications sent as soon as a single piece remains in stock or when the price is reduced.
Furthermore, creating a wishlist allows the commercial operator to improve traffic and convert leads into real customers, increasing sales and turnover.
Wishlist

and

gift

list:

which

products to put in the

cart

?
In the E-Commerce era it is increasingly important to improve the customer's shopping experience.
Wishlists allow users to create lists of products or services to give away, reducing the risk of making mistakes.
Not only that, create a wishlist that allows you to solve the problem of the shopping cart abandonment.
Marriage
When the wedding attendance arrives, there are also some ideas on the desired gift.
Where nothing was written, the custom is to give the couple a small envelope with money.
The type of gift will depend very much on the newlyweds: there are those who get married after years of living together and then opt for a gift like the honeymoon and there is, instead, who goes to live together for the first time.
In this case the wedding list is the most popular type of gift, so creating a wishlist of products allows the spouses to remain satisfied.
What are the most desired gifts for spouses? Travel and household items (cookware, juiceextractor, toaster, cooler, lamps, clock, bowls, vases, etc.).
Graduation
Graduation day is one of the most important in a young person's life. After years of study it is finally time to leave the university behind and launch into a new phase of life.
Even if he/she is a friend we sometimes do not know his/her tastes and passions in depth: does it make sense in these cases to look for the original gift at all costs? The risk is to totally miss the road.
For this reason, creating a Wishlist can make friends and relatives easier and make a graduation gift a lasting one, something that can still be used even years later.
WooCommerce

Wishlist

Plugin:

advantages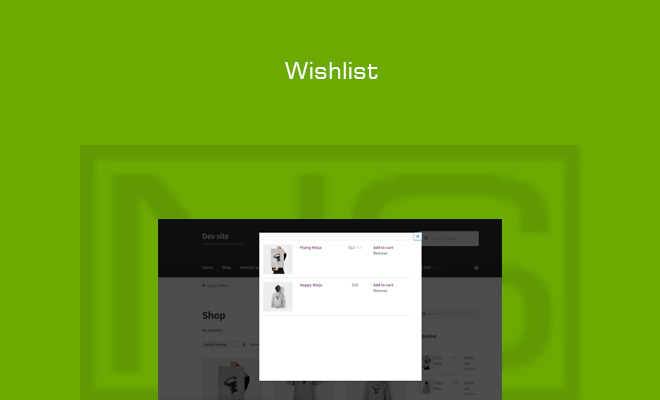 Woocommerce Wishlist Plugin is full customizable and it allows you to improve UX.
About the advantages, customers prefer:
•
Wishlist
privacy setting
s,
•
Wishlist
will
be
saved
for
logged
users
,
This plugin require WooCommerce plugin and it allows you to create a want list.
For a major compatibility you should create a new page and insert pages's shortcode.
Do you want to receive more information about this WooCommerce plugin? Contact us and find out what we can do for you.
Thanks to this WooCommerce plugin you can finally increase the conversion of leads into sales. Good luck!